The Define American Immigrant Representation Scale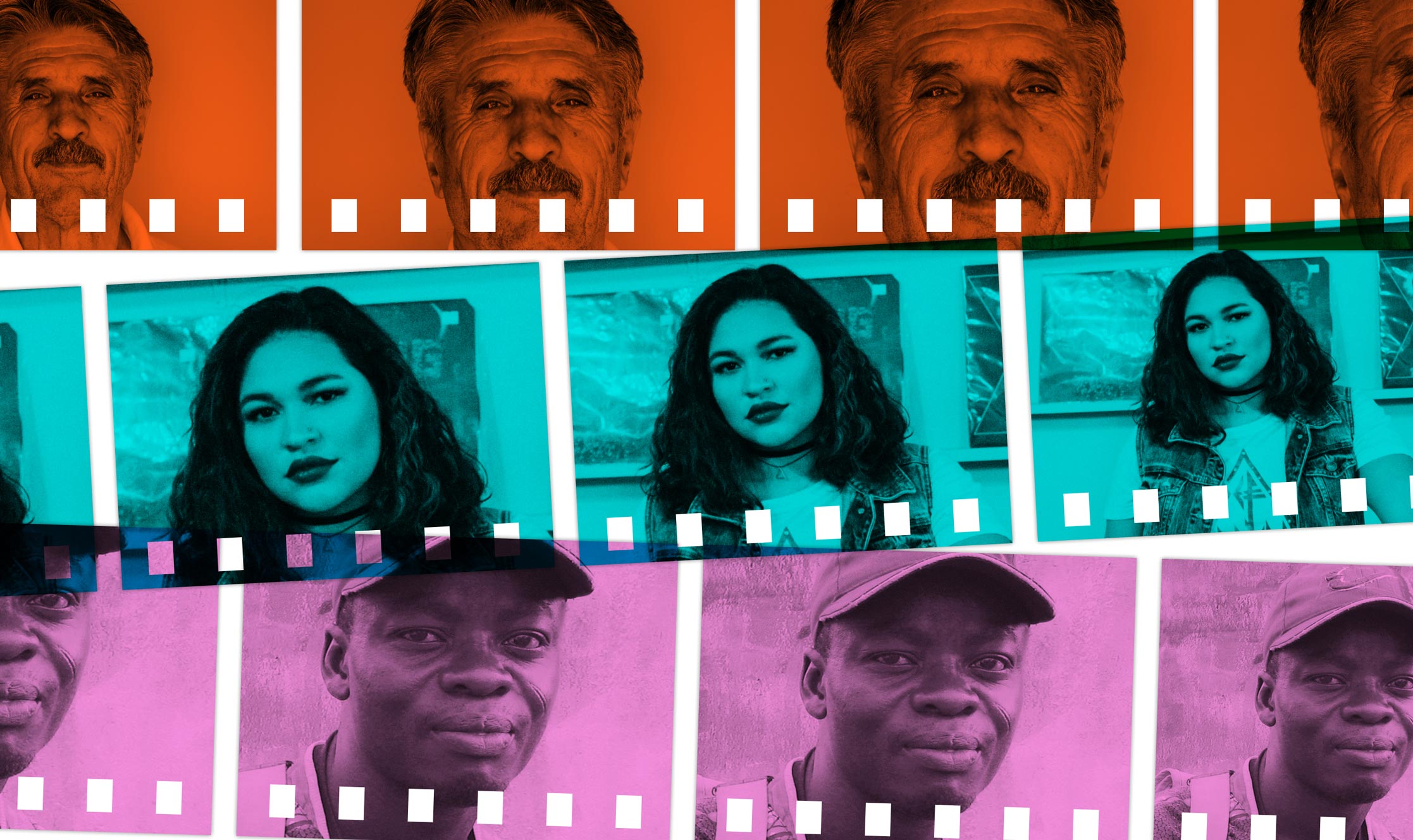 The Define American Immigrant Representation Scale is a tool to help TV and film creators develop more authentic, nuanced immigrant characters.
About
The Define American Immigrant Representation Scale is an assessment tool to help creators in entertainment tell more humanized, nuanced, and fully-realized stories through immigrant characters. The Scale is informed by our original research in partnership with USC's Norman Lear Center, and is inspired by characters from our TV and film consultations.
This tool and its questions intend to inspire introspective inquiry during the creative process to help creators form productive habits over time and combat harmful stereotypes through storytelling. At the same time, this tool is not a definitive test of the quality of immigrant representation on TV and in film. If there are an estimated 45 million immigrants living in this country, then there are 45 million ways of being an immigrant. Immigrant experiences are full of complexities that exist beyond the yes/no binary of these questions, and no rubric can capture that nuance completely.
If you are using the Define American Immigrant Representation Scale, we thank you for taking a step in the right direction toward depicting more authentic immigrant characters.
Take the Test (<10 minutes)
Use the Define American Immigrant Representation Scale as a starting point in your creative process to tell more nuanced stories. Take less than ten minutes to answer the following seven questions with an open mind and reflect on how you might enrich your immigrant characters and their storylines.
Footnotes
"ICE" is the acronym for Immigration and Customs Enforcement, a federal law enforcement agency under the United States Department of Homeland Security that enforces laws governing customs, trade, and immigration. One of its key functions is managing immigration detention centers.
"Mixed-status family" refers to when individuals within a family unit have different citizenship and/or immigration statuses. For example: An undocumented mother may give birth in the United States, resulting in a citizen child. Or, someone married to a citizen could have their visa fall out of status.
Deferred Action for Childhood Arrivals, or DACA, is a program that allows individuals who came to the United States as children and meet several requirements to apply for temporary protection from deportation and work eligibility for a period of two years.