Change the Narrative, Change the World 2022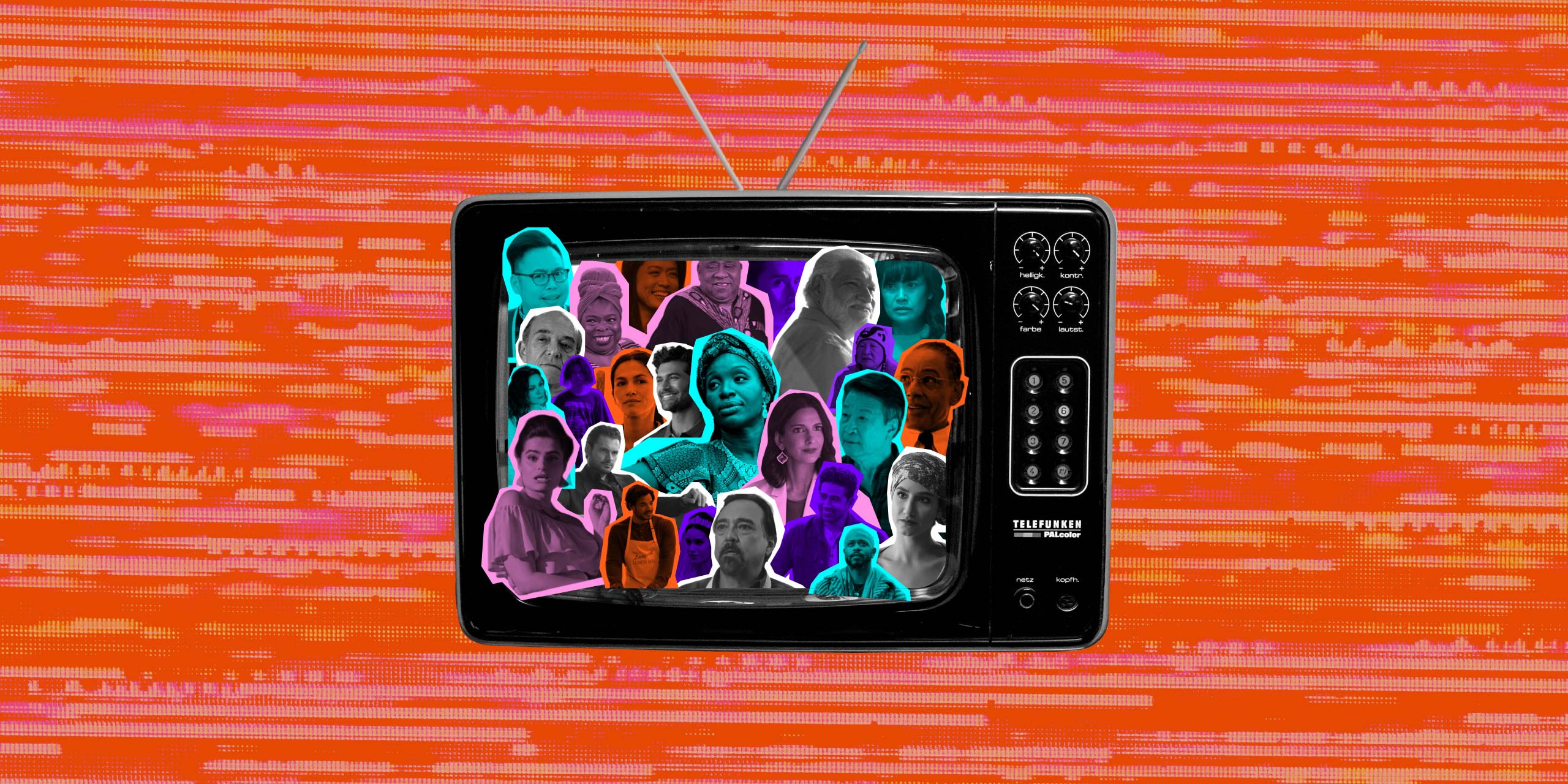 Our third groundbreaking television research on immigrant representation with USC Norman Lear Center's Media Impact Project is changing storytelling in Hollywood.
Download the full report
About the report
Define American, with USC Norman Lear Center's Media Impact Project, presents our third television impact study: Change the Narrative, Change the World: The Power of Immigrant Representation on Television.
We looked at the portrayal of immigrant characters on 79 scripted television shows that aired between July 2020 and June 2022 and surveyed viewers on how four immigration storylines shaped their attitudes toward immigrants in the real world.
The findings? Immigrant representation on television has shifted in important ways — both positive and negative — since 2020.
"Define American's research is showing how characters like Nalini – who I play in Never Have I Ever – can actually help people to be more understanding toward immigrant experiences. When you invite a three-dimensional character like Nalini into your home through your TV, you certainly are inviting someone who is different from you. But instead of focusing on those differences, you start looking for the commonalities: like the challenges of raising a teenager, or empathizing over the grief in losing a loved one, or reflecting on being a single parent. Audiences are creating relationships with these characters that are then informing how they're interacting with immigrants in real life. There is more empathy, understanding and nuance to these interactions, and that is such a powerful thing."
Poorna Jagannathan, Actor in Never Have I Ever
Television is a powerful storytelling tool
Key findings
At Define American, we believe that entertainment and pop culture are often the lenses through which we see the world.
While there is much to celebrate in recent shifts on television, there is also more work to be done in Hollywood to fully capture the details and nuance of immigrant communities at large.
40%
of immigrant characters were associated with crime.
The number of immigrant characters associated with crime is at an all-time high. In 2020, we celebrated a dramatic drop in depictions of immigrant characters associated with crime. Unfortunately, the trend did not continue. In 2022, six times as many immigrant characters were featured in crime shows and procedurals when compared to 2020.
27%
of immigrants on TV were AAPI.
Representation of Asian American and Pacific Islander (AAPI) immigrant characters on television has more than doubled since our 2020 study. These gains are a step forward for Asian American representation; however, specifically Pacific Islander, or Pasifika, representation is lacking and is often erased from broader AAPI discourse.
2x
as many Black immigrant characters were on television as there were in 2020.
The growing representation of Black immigrant characters is in large part due to the sitcom "Bob Hearts Abishola", from creator Gina Yashere. The television landscape also saw the inclusion of three Black undocumented characters, whereas our previous research found no representation.
34%
of immigrants on TV were Latine, dropping from 50% in 2020.
Representation of Latine immigrant characters has plummeted since 2020, dropping from 50% in 2020 to 34% in 2022 – even though in reality, Latine immigrants comprise 44% of all U.S. immigrants.