The Language of Immigration Reporting: Normalizing vs. Watchdogging in a Nativist Age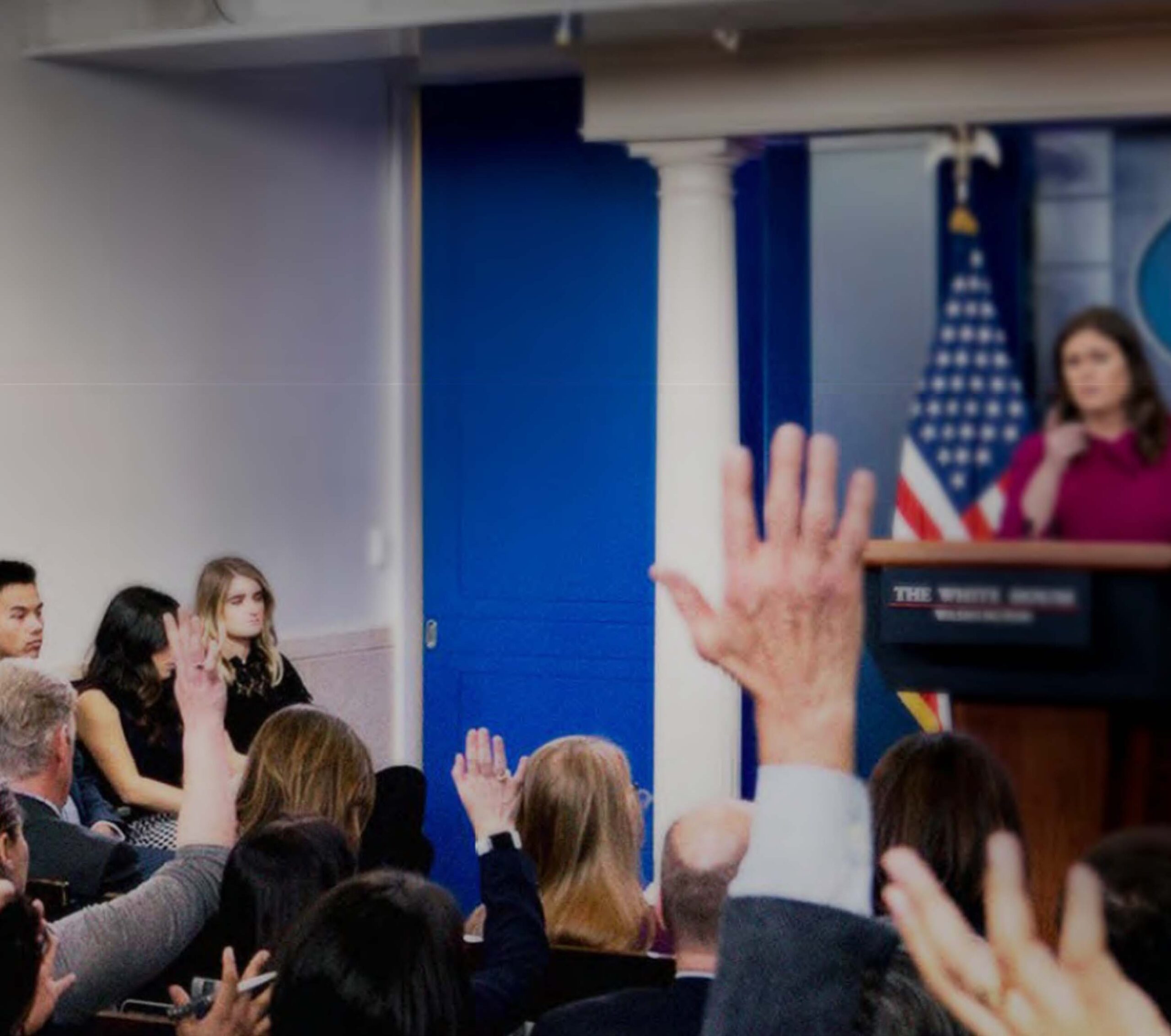 Influential media outlets have extensively quoted dehumanizing language and anti-immigrant sources
Download the report
About the report
Major U.S. newspapers used dehumanizing labels to refer to immigrants at a steadily increasing rate, according to a study by Define American and the MIT Center for Civic Media. This disturbing trend coincides with a vast increase in coverage of immigration-related issues. The study, "The Language of Immigration Reporting: Normalizing vs. Watchdogging in a Nativist Age," also found an increase in quotes from extremist anti-immigrant groups in trusted news outlets such as The Washington Post, The New York Times, The Los Angeles Times and USA Today.
Key findings
Dehumanizing terms in the four papers studied increased from 2014 to 2018.
The Washington Post consistently used denigrating terms like "illegal immigrant" the most.
The Washington Post and The New York Times had a higher percentage of stories with denigrating terms than a broad collection of U.S. national sources.
The Los Angeles Times and USA Today had a lower percentage of stories with denigrating terms than the same national control group, and at times, a lower percentage than a group of center/left publications.
Over 90% of the time, the Center for Immigration Studies was referenced as a neutral information source for expert opinion or data without contextualizing the group's extremist ties or its relationship with the Trump administration.
Perhaps surprisingly, dehumanizing language in stories does not initially appear to increase its virality on Facebook.
Contact the team
Research Inquiries
Sarah E. Lowe
Director, Research + Impact
sarah@defineamerican.com
General and Partnership Inquiries
Liz Robbins
Director, Journalism Partnerships
lizrobbins@defineamerican.com