The First 100 Days of the Biden Administration: A 'Surge' in Negative Language Around the Border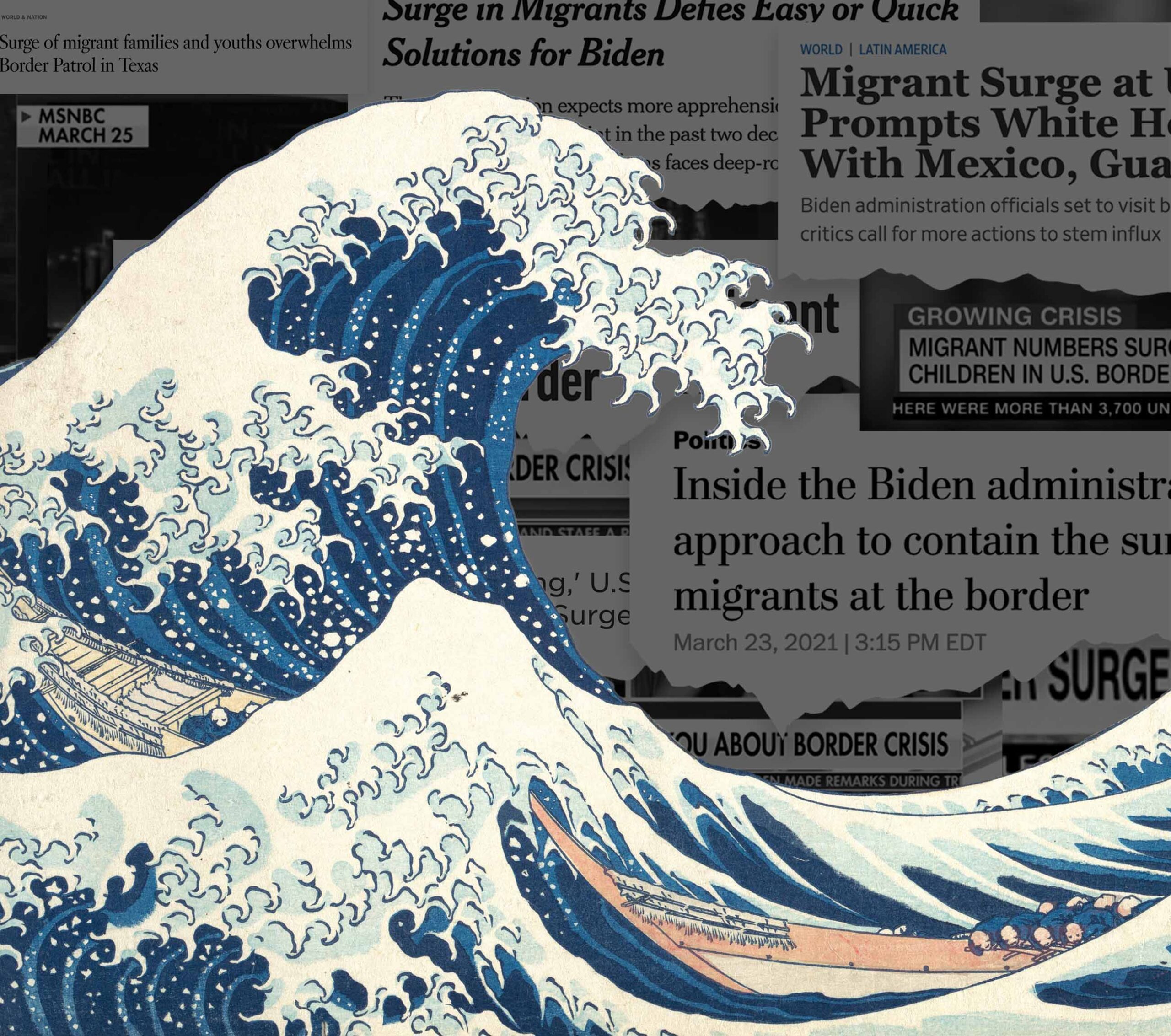 Calling migrants a surge, wave, or flood dehumanizes them, portraying people seeking asylum as a dangerous force of nature. We analyzed 12 news organizations' immigration coverage during Biden's first 100 days, tracking negative and neutral terms.
Download the findings
Key findings
TV news was far more likely to use negative terminology than newspapers, using negative terms 2.5 times as frequently.
FOX News, closely followed by CNN, had the highest percentage of negative word usage of all 12 outlets. The New York Times had the highest negative percentage among 8 newspapers.
Overall, negative terms appeared over 1.5 times more often than neutral terms.
Negative words were far more common than neutral ones in headlines.
Newspapers in communities close to the border in Texas, Arizona and California used neutral language about 1.25 times more than national newspapers.