Reimagining Immigration News: North Carolina's Case for the Nation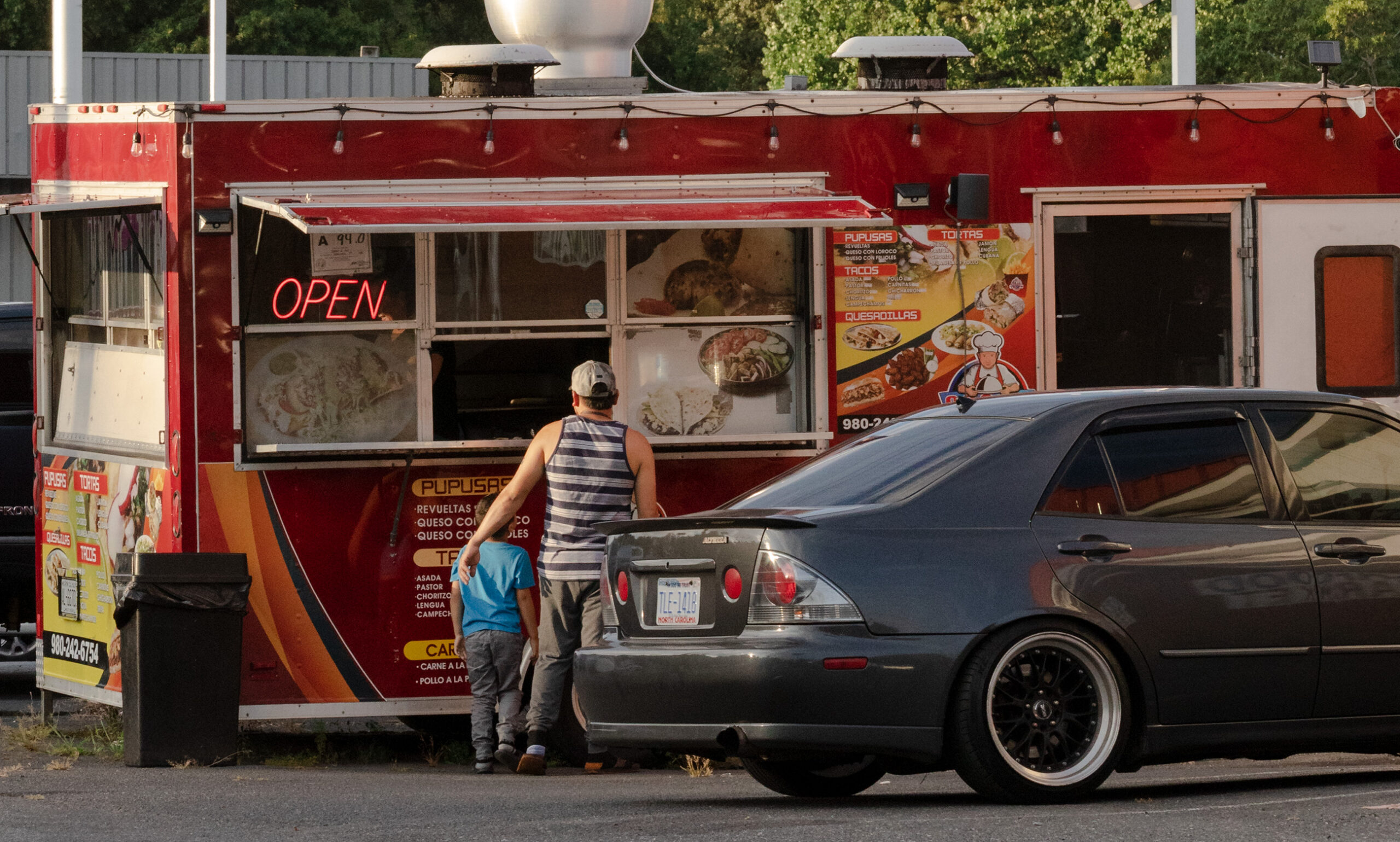 We studied the challenges faced by journalists covering immigrant communities, and the collaborative models they offer for local newsrooms across the country.
Download the full report
About the report
The news ecosystem of North Carolina, even though it is more than a thousand miles from the southern border, is a bellwether for the nation. The media landscape also reflects wider trends in the journalism industry: a collapse of legacy news, reliance on early-career reporters to cover underrepresented communities, and the rise in nonprofit niche outlets, making North Carolina a fitting case study for news leaders throughout the nation.
"Reimagining Immigration News: North Carolina's Case for the Nation" is the culmination of a one-year research project by Define American in collaboration with the Media Ecosystems Analysis Group and the University of Florida's Center for Public Interest Communications. We wanted to understand how local news consumers respond to media coverage about immigrants. Our research began with two questions: Do news outlets produce accurate, nuanced portrayals of immigrants? And how do stories about immigrants impact public attitudes? The answers were complex, just like the factors that prompt migration.
Our Journalism Partnerships Program advocates for responsible journalism that uses language, data, and diverse sourcing to humanize immigrants and provide context for policy reporting. Since the program launched in 2021, it has mentored young journalists, developed a toolkit for ethical reporting on immigrants and conducted research on dehumanizing language at the border.
We view this research on North Carolina's news ecosystem as a next step in our program's evolution, one that builds on our organization's media consulting work over the last 11 years.
For a snapshot of our key findings from the research report, please download our overview.
Key findings
More than ever, news media play a crucial role in providing the nation with strong, accurate, and culturally sensitive coverage of immigration. Without consistent reporting on growing immigrant populations, local newsrooms are abdicating their responsibility to cover their region accurately and comprehensively — and are squandering a key growth opportunity to bring in new audiences, subscriptions and advertising.
01
Immigration is usually considered an expendable beat, assigned to early career reporters, if at all.
These reporters have little training in a complex topic, nor do they have editors who are well-versed in immigration laws and history.
02
Immigration coverage tends to focus on the Latinx population because it is the largest immigrant community in the state (50.2%).
But that ignores the demographic reality. Asian Americans and Pacific Islanders (AAPI) make up a full 28.5% of the immigrant community, yet fewer than 5% of immigration stories refer to this group.
03
Immigration reporting often reinforces stereotypes.
Among the negative connotations, the most prevalent was the representation of immigrants as either criminals or victims of crime.
04
Legacy newsrooms are missing a significant business opportunity in not covering the diverse communities around them.
Stories highlighting burgeoning immigrant communities can bring in new audiences, subscriptions, and advertising. For a snapshot of our key findings from the research report, please download our overview and watch the video below.
Accountability Journalism Matters
If journalism is a public trust, then legacy news leaders have failed the public in covering immigration locally.
We believe that the immigration beat, or one that highlights immigrant communities as part of equity reporting, should be a permanent fixture in news organizations. The need, dictated by demography, is there.
But if the resources are not there, then we urge news leaders to integrate immigration coverage into all sections of their organization. From our organization's work across multiple media platforms, we know the power that storytelling carries. Stories that cut across common topics such as sports, business, education, and culture, humanize immigrants rather than paint them as the "other."  
The stories written and broadcast today will become the framework for how Americans see each other for decades to come. We hope news leaders see the urgency for better representation of immigrant communities – as both a responsibility and a model for preserving democracy.